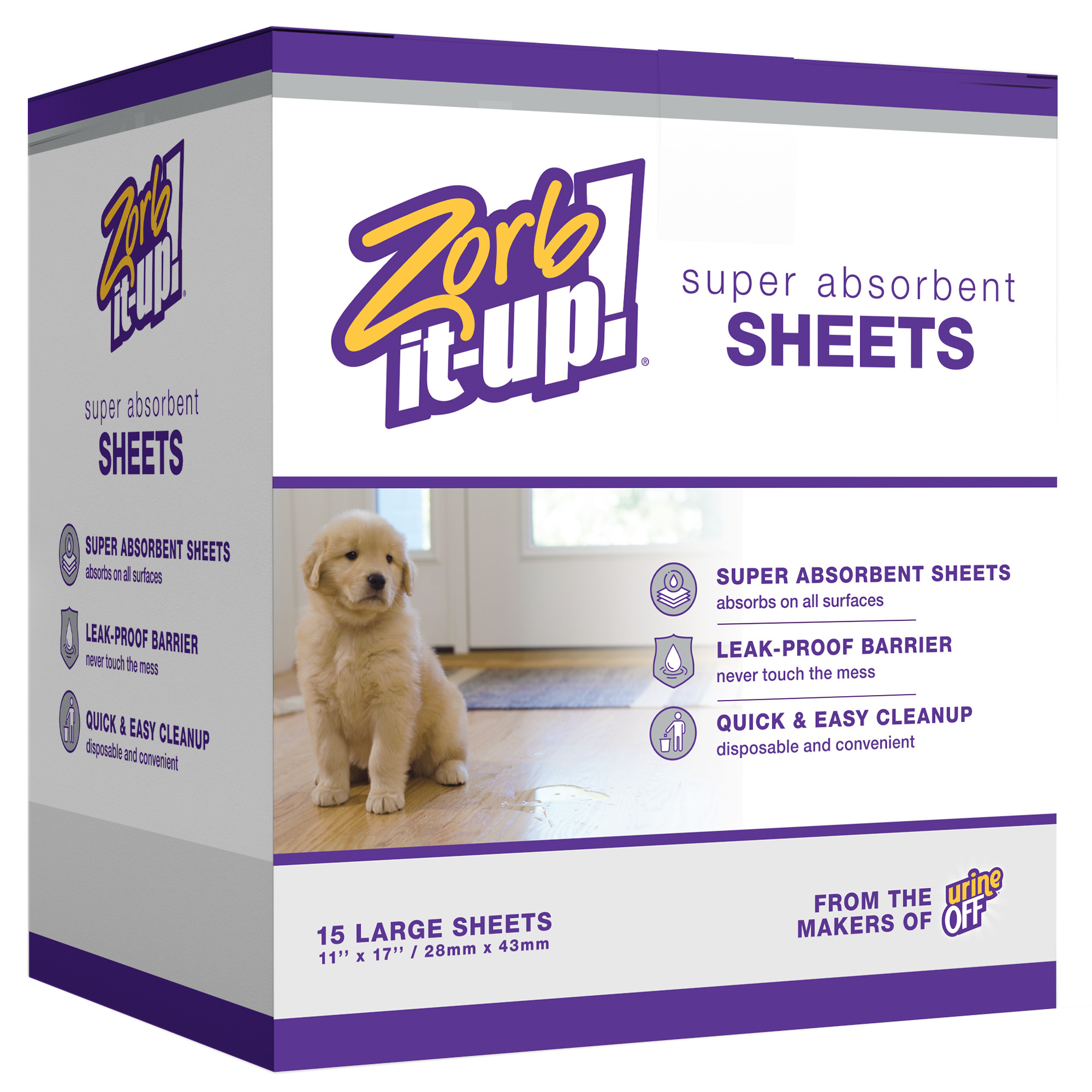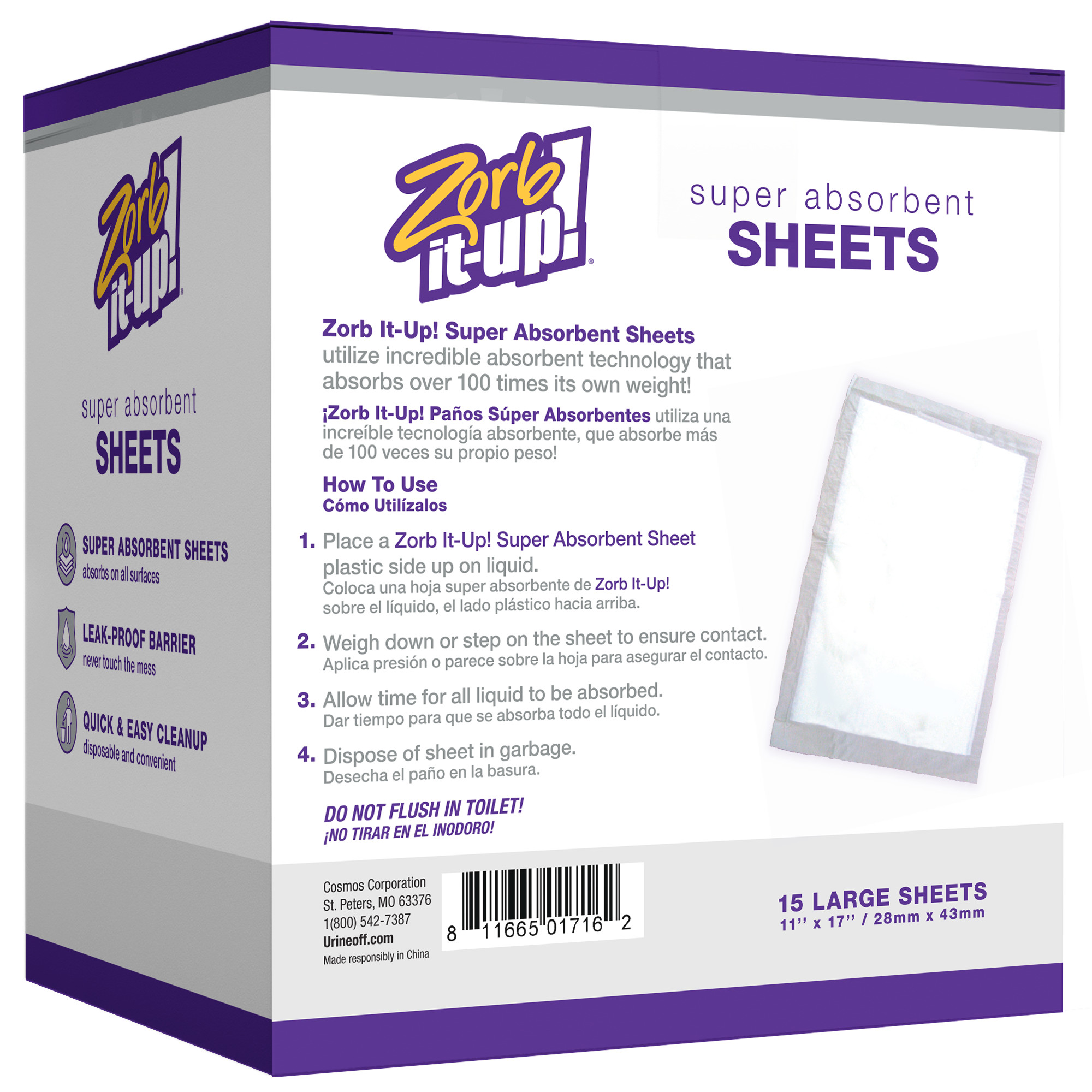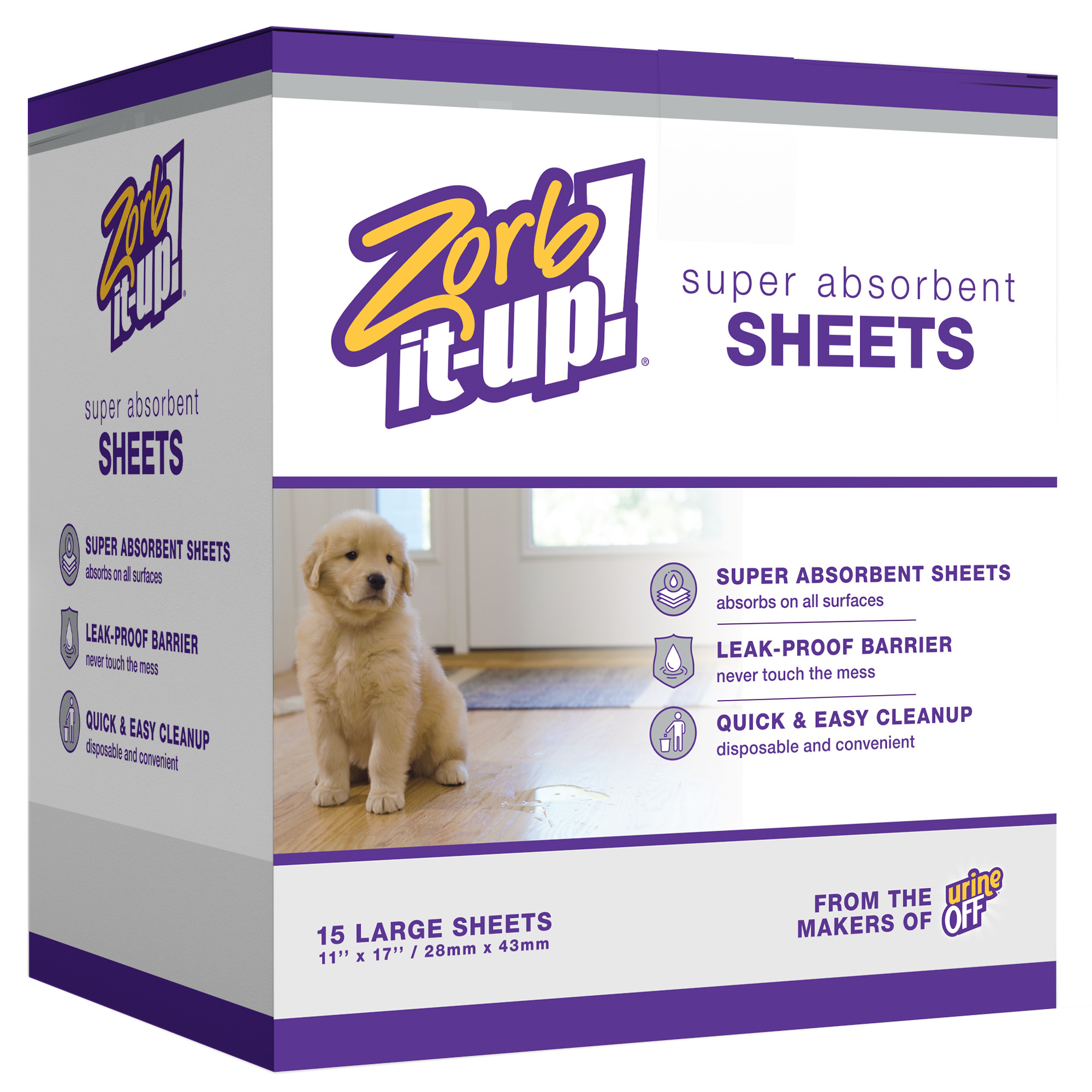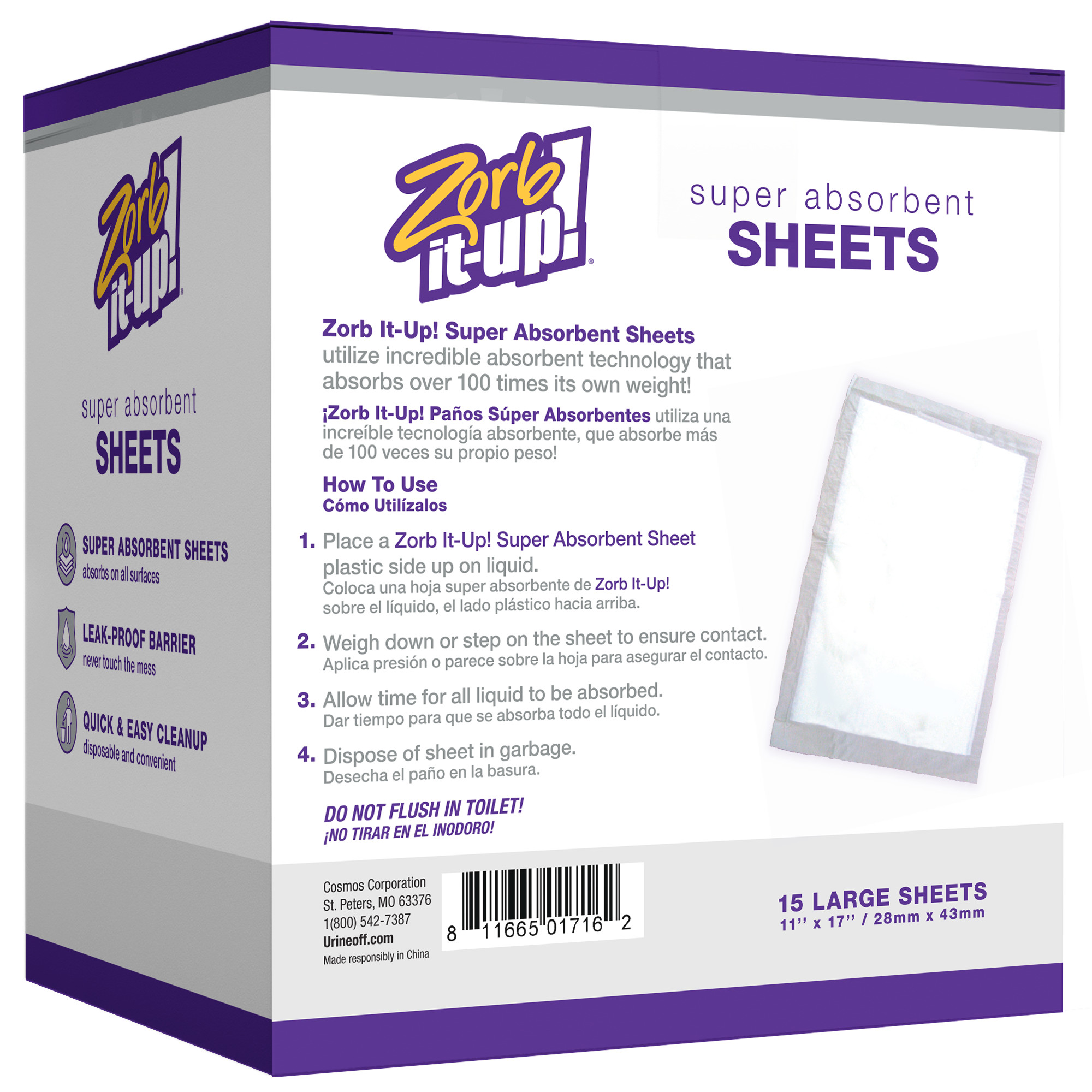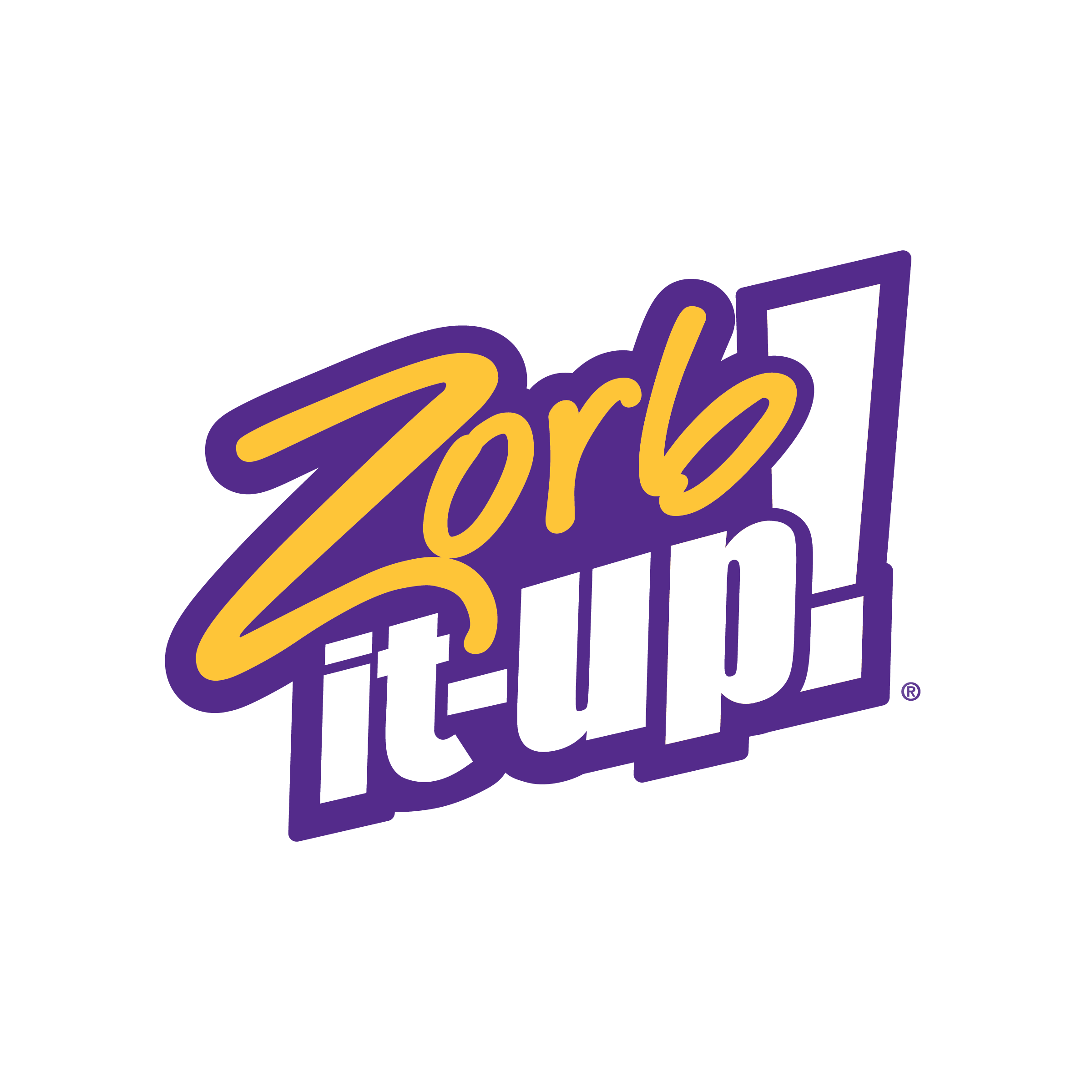 Super Absorbent Sheets
Zorb-It-Up! Super Absorbent Sheets utilize incredible absorbent technology that absorbs over 100 times their own weight! Simply place one sheet on top of the mess and press down to ensure contact. Allow time for the sheet to work, then wipe it up and walk away! Zorb-It-Up! Sheets make cleaning up urine, vomit, and other liquid unmentionables, easy and fuss-free. These leak-proof sheets ensure you never have to touch the mess, keeping your home and your hands clean!
EASY CLEAN-UP – Super absorbent power pulls messes out of your floor and into the leak-proof sheets.
SUPER ABSORBENT – Sheets can absorb over 100x their own weight!
WORKS ON NUMEROUS LIQUIDS – Use on pet urine, vomit, red wine, coffee, and other liquid messes.
MULTI-SURFACE CLEANER – Suitable for use on most hard and soft surfaces, when used as directed.
NEVER TOUCH A MESS AGAIN – Thick, absorbent sheets ensure the mess doesn't get on your hands or clothes.
Place a Zorb-It-Up! Super Absorbent Sheet plastic side up on liquid. Weigh down or step on the sheet to ensure contact. Allow time for all liquid to be absorbed. Dispose of sheet in garbage. Do not flush in toilet.