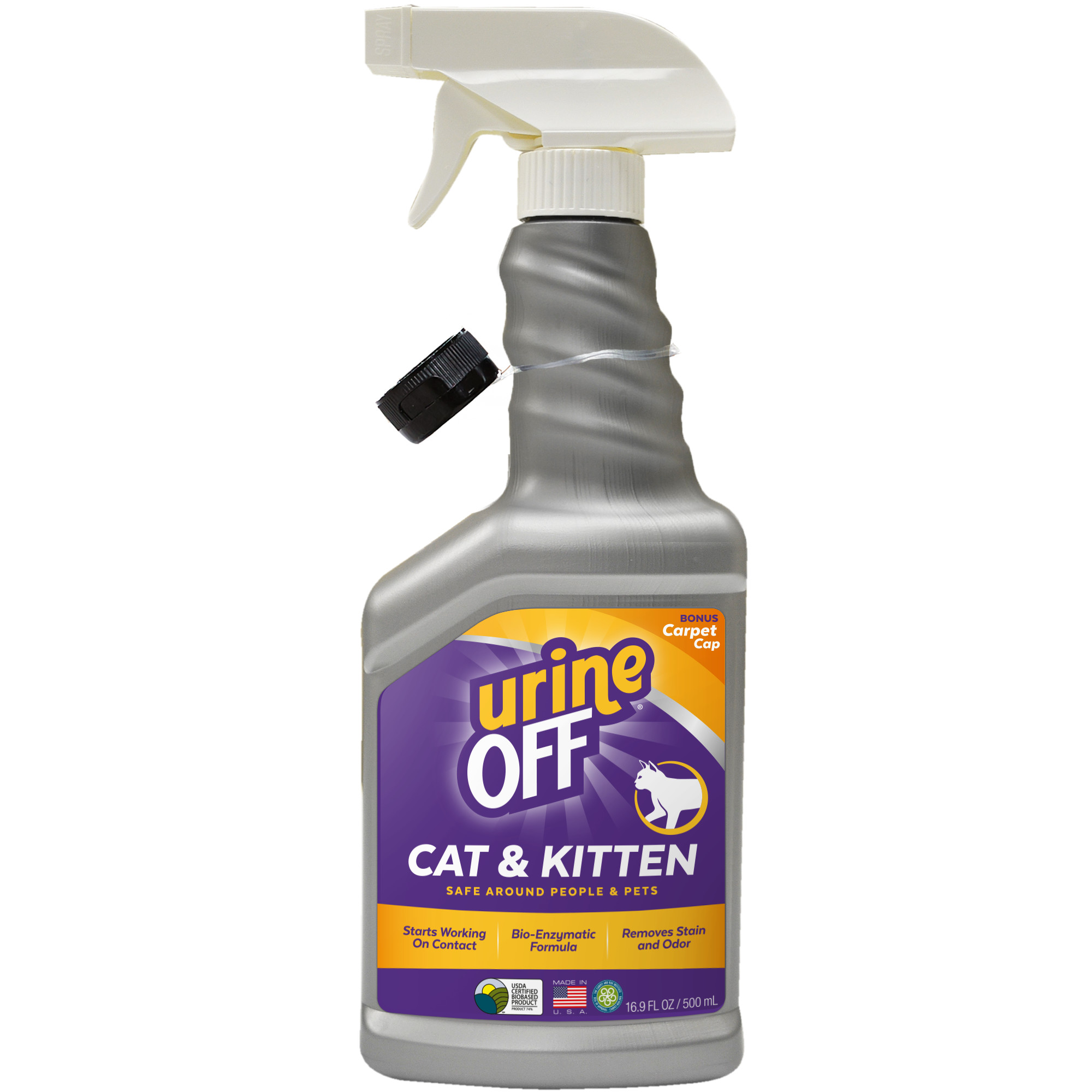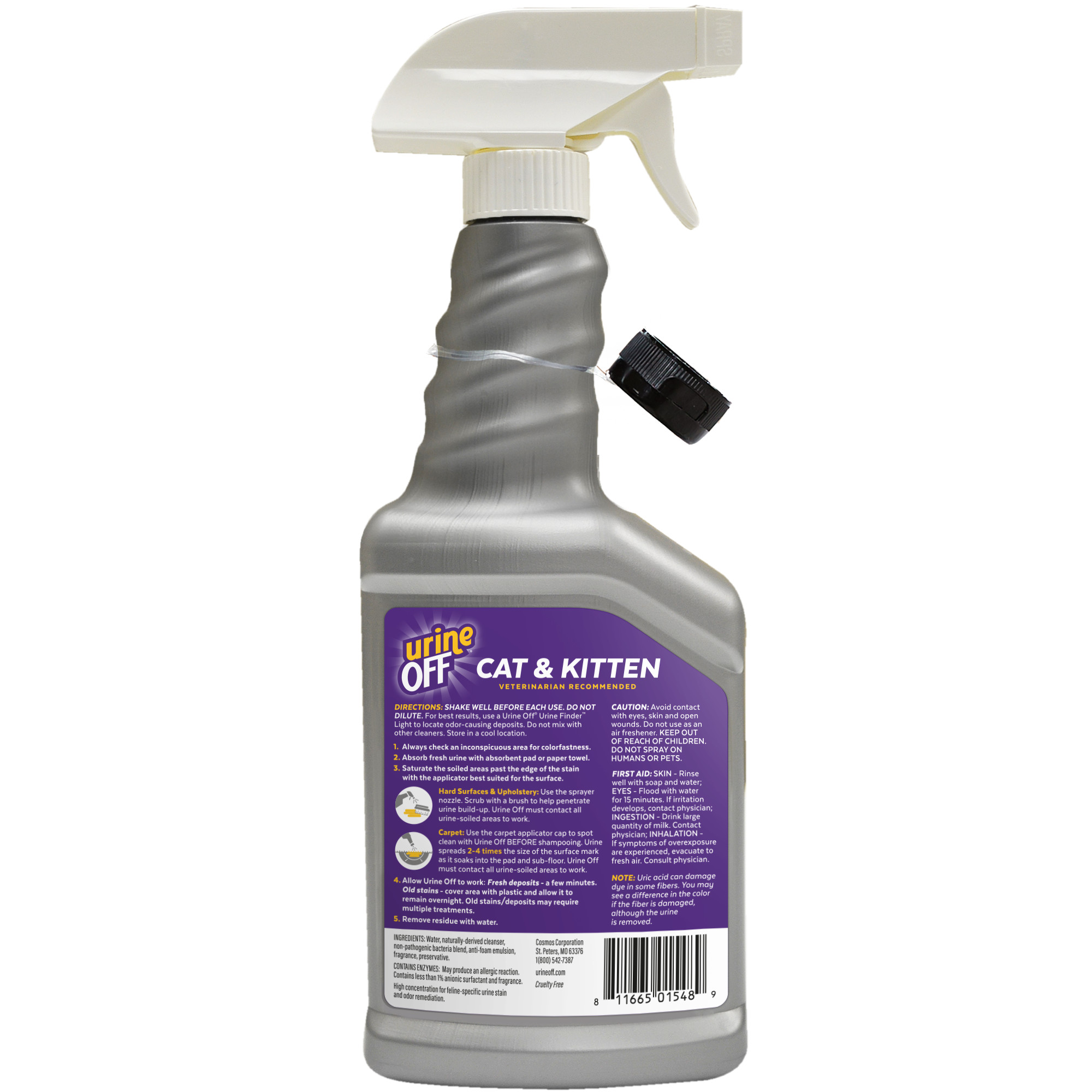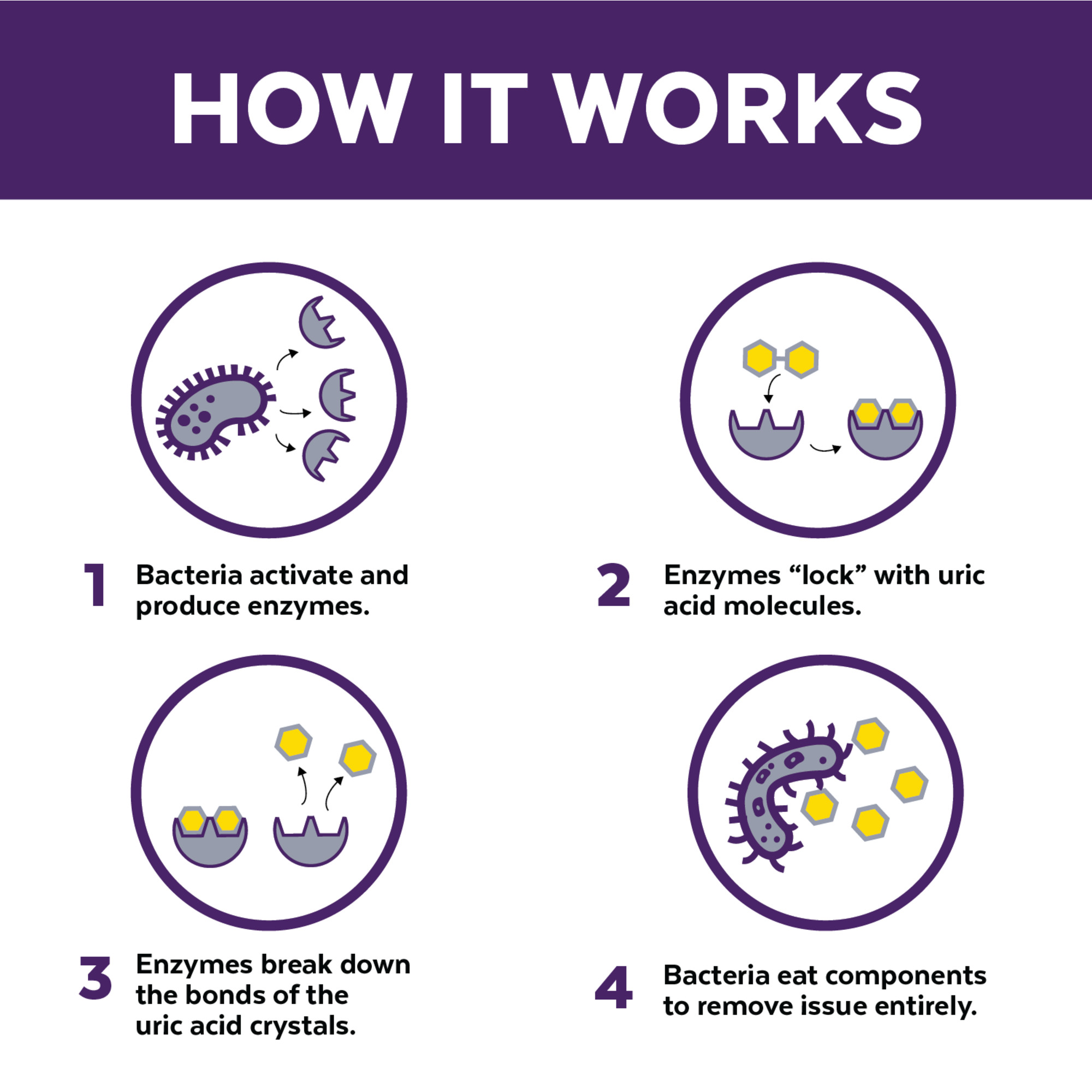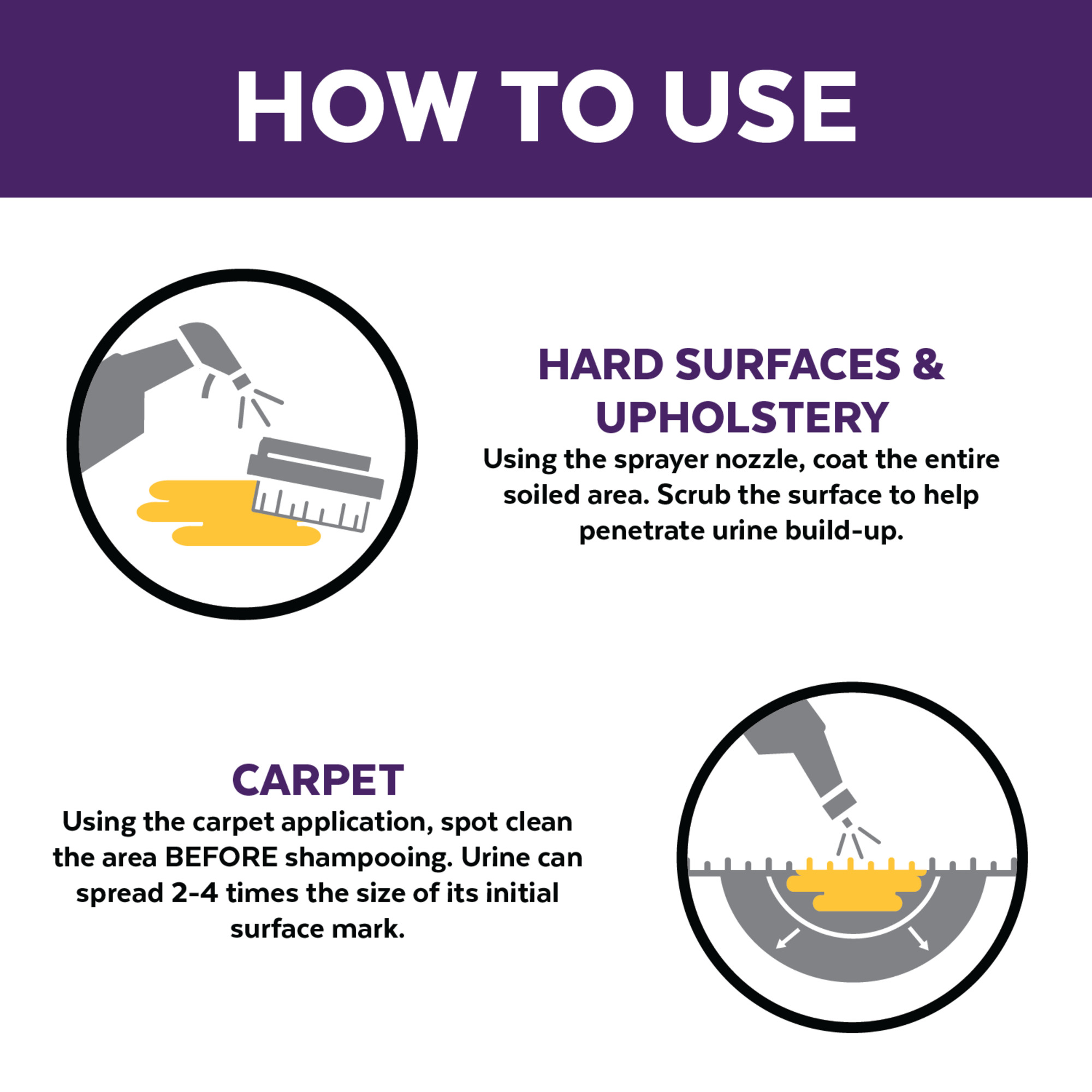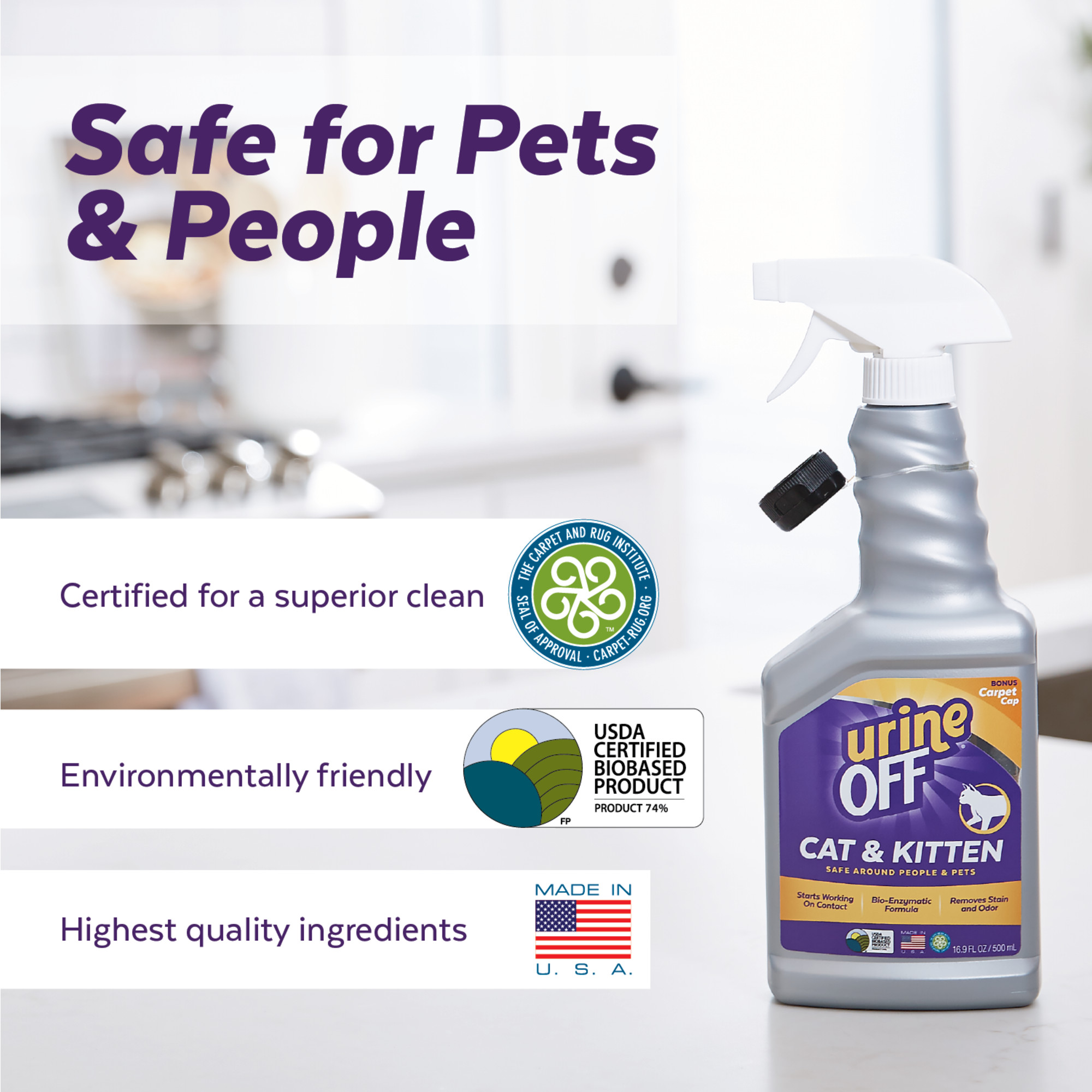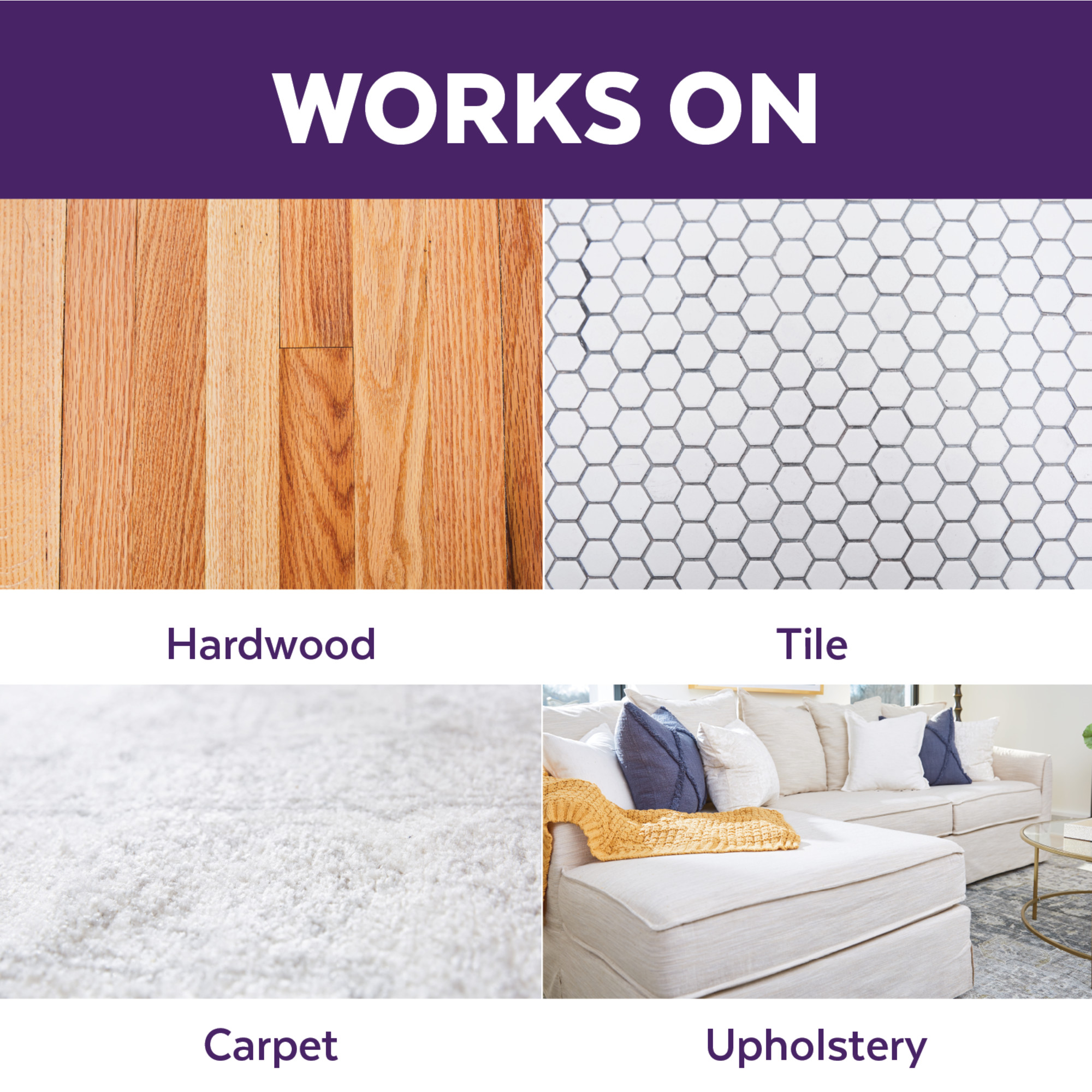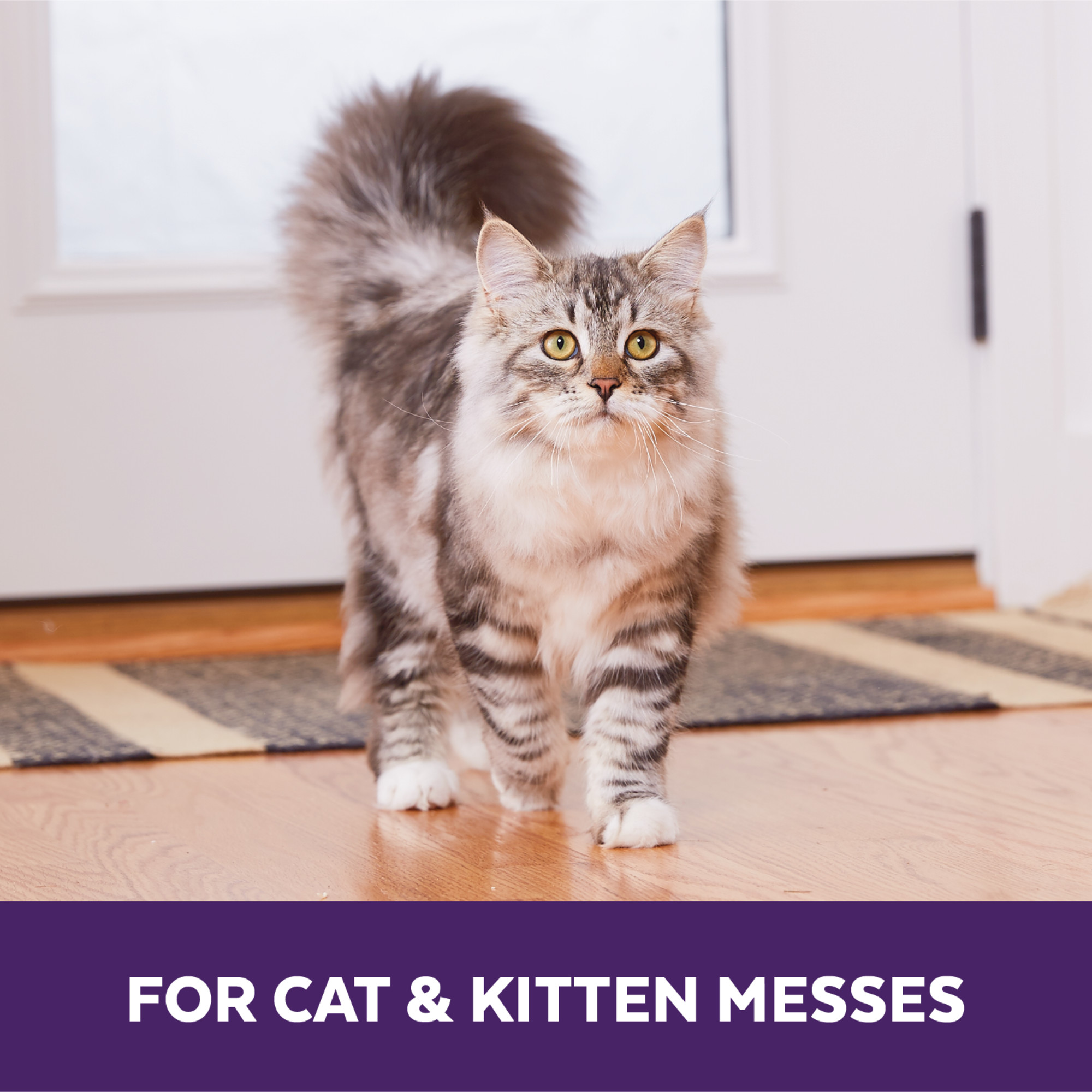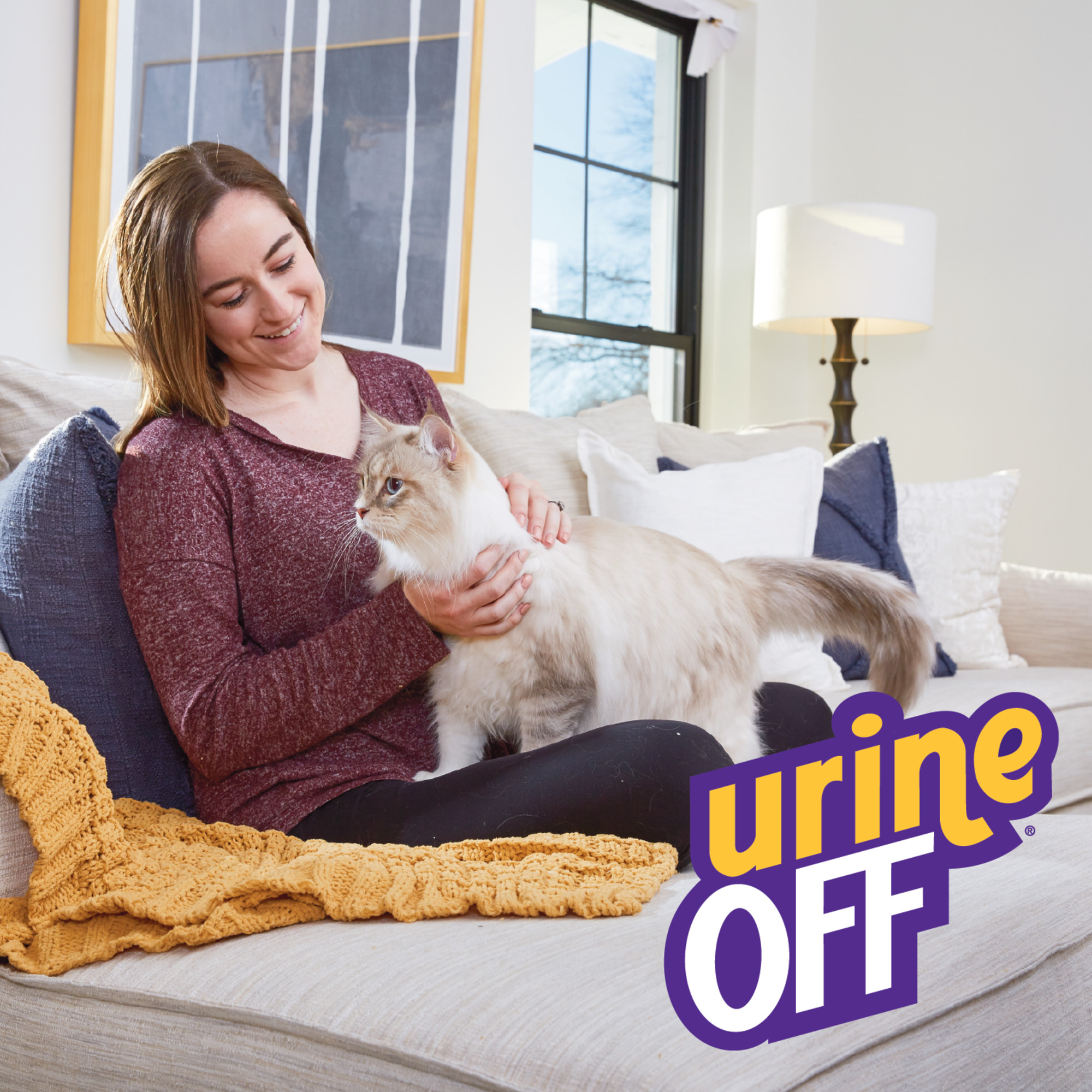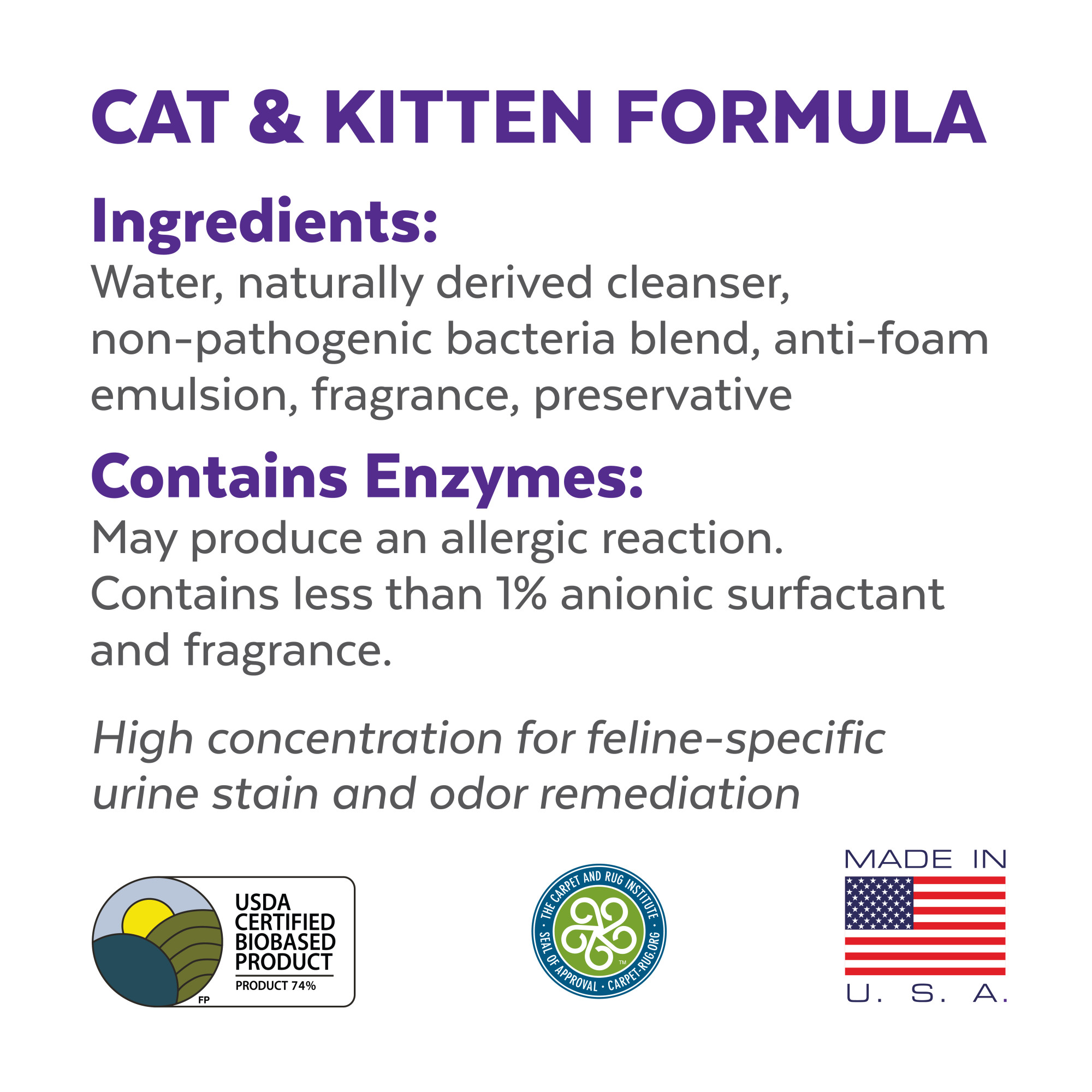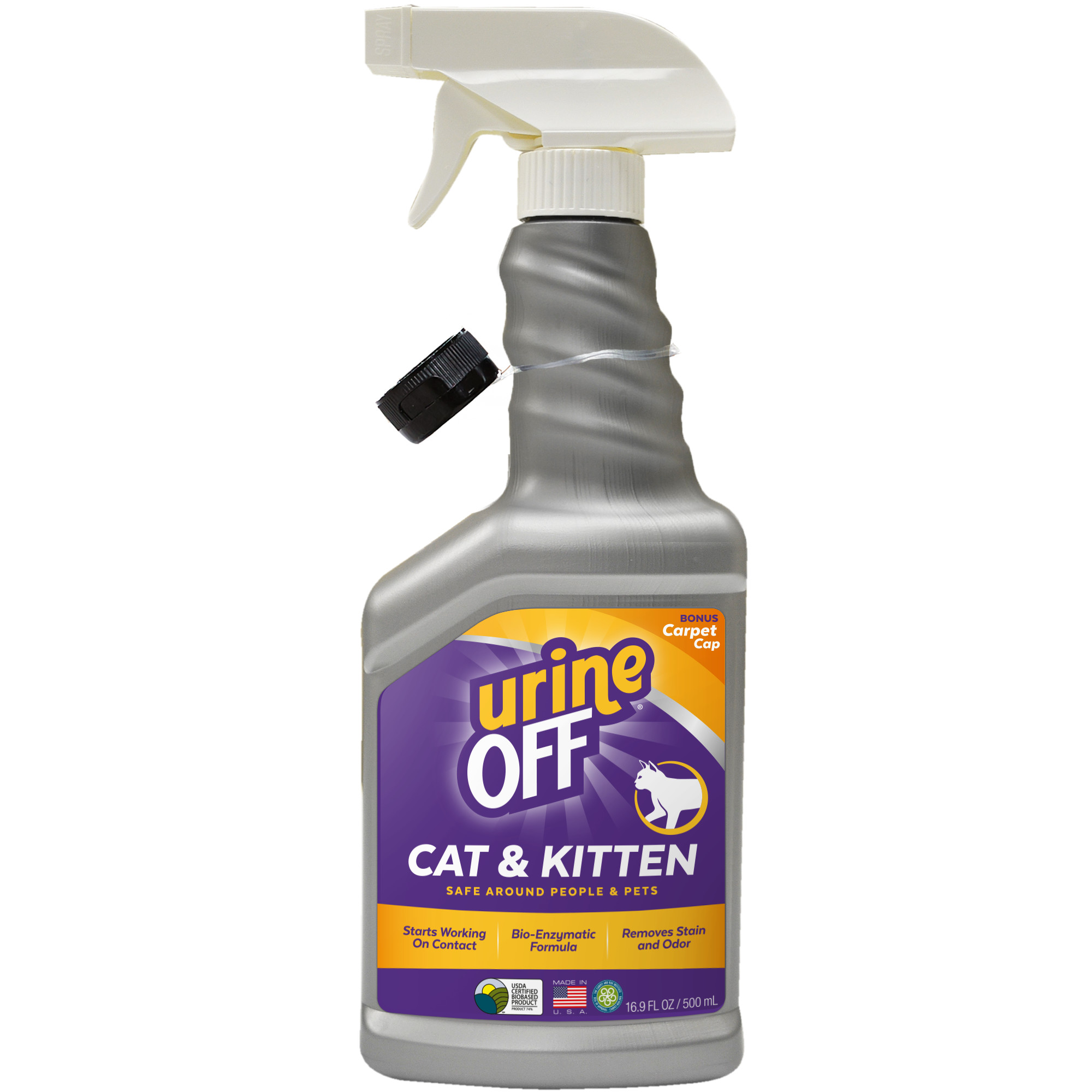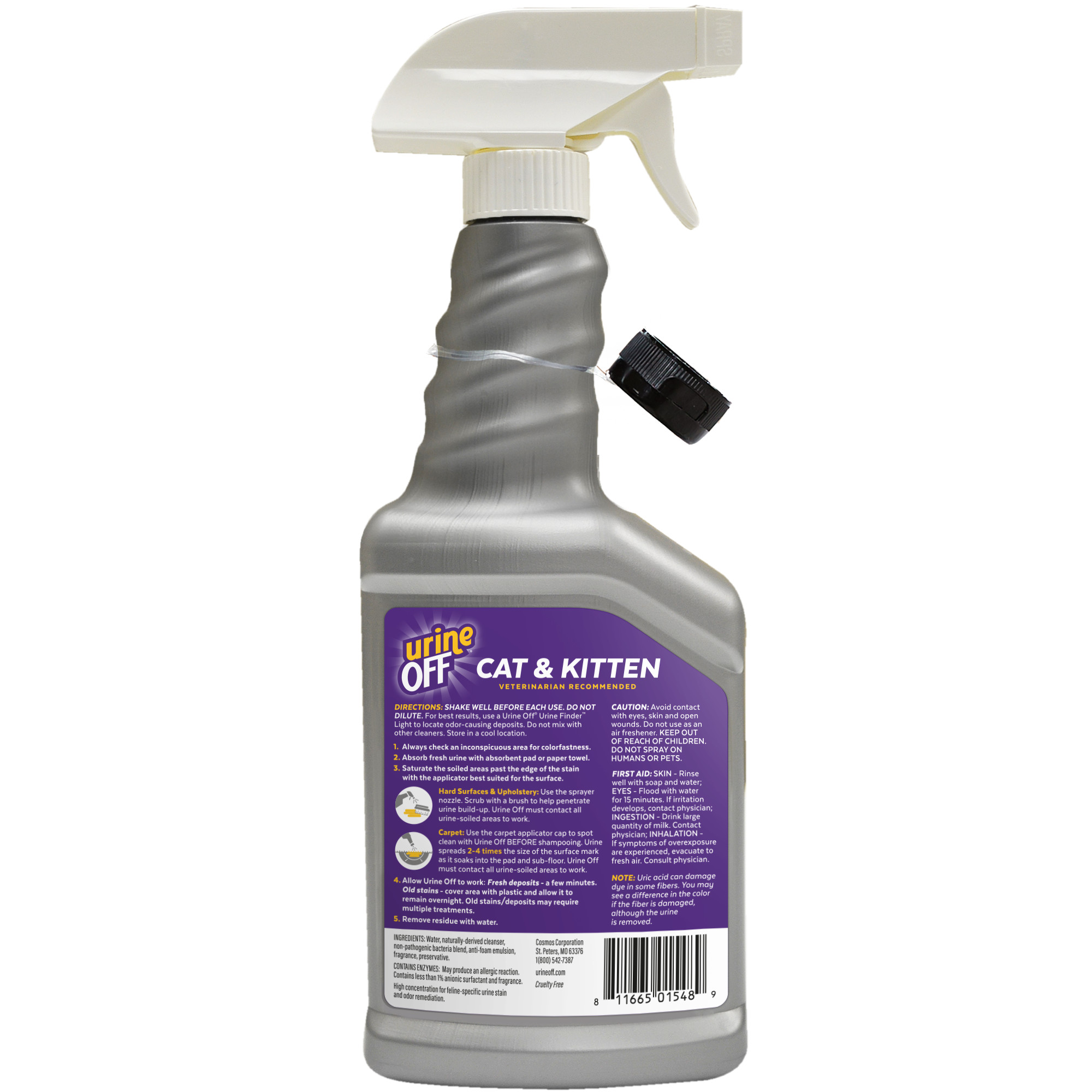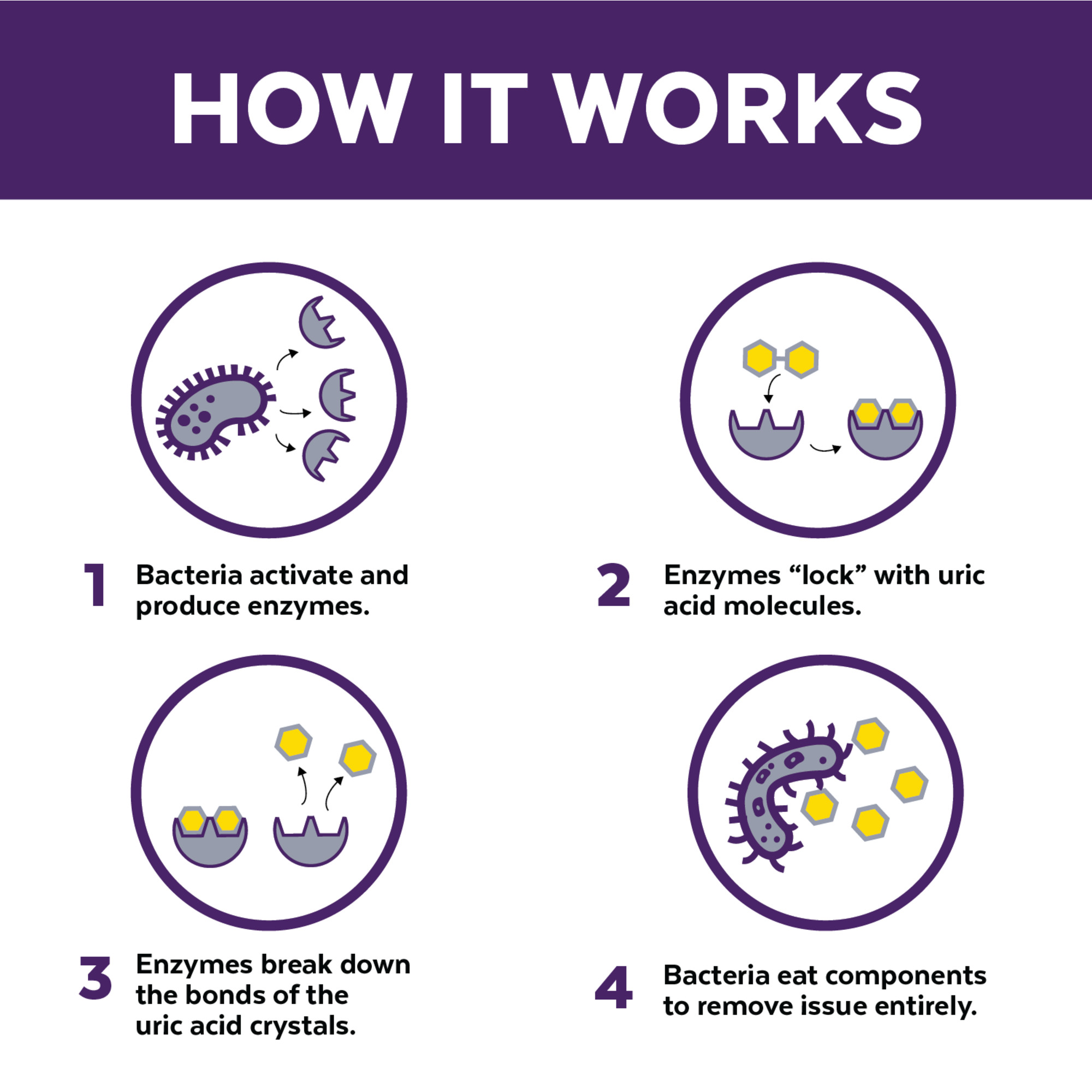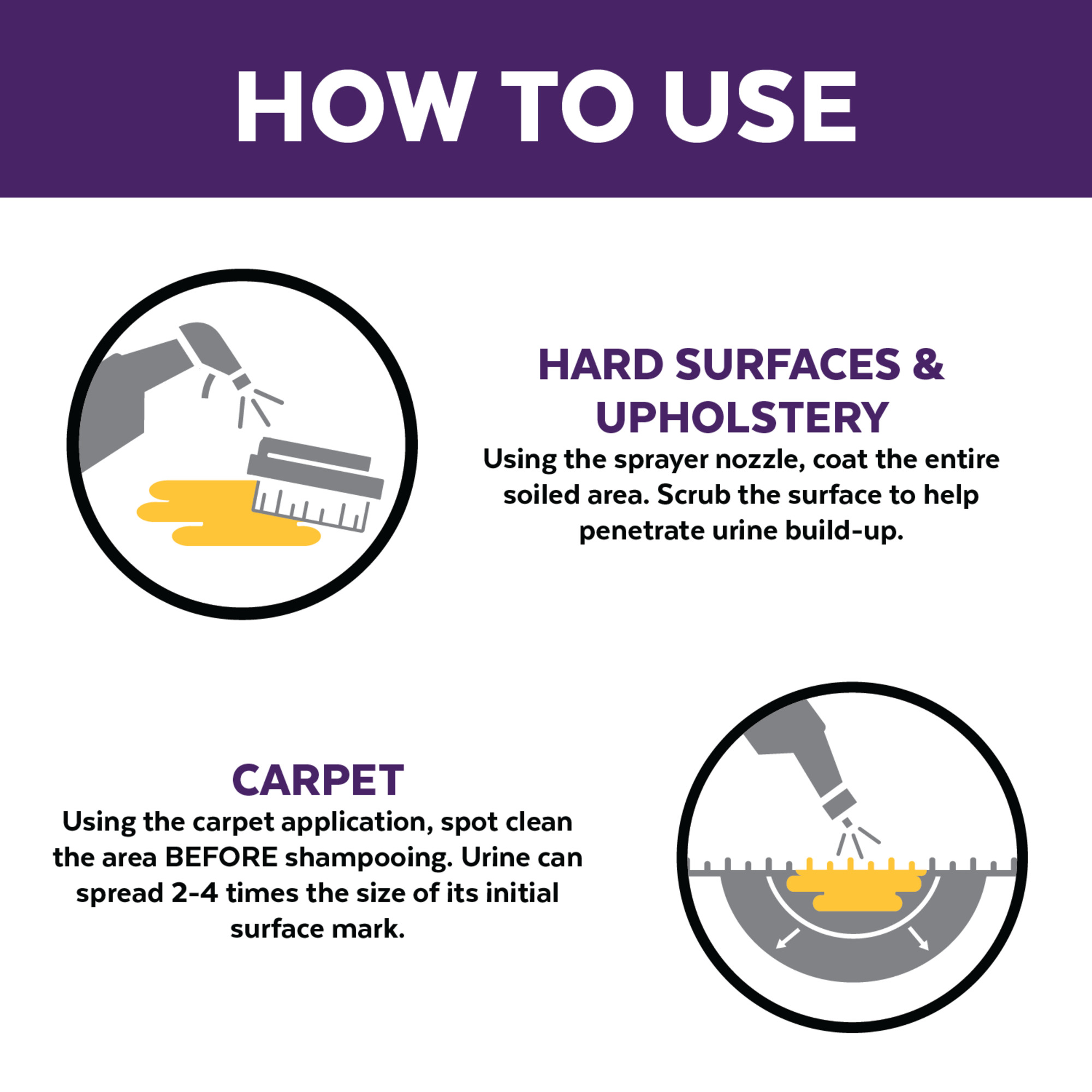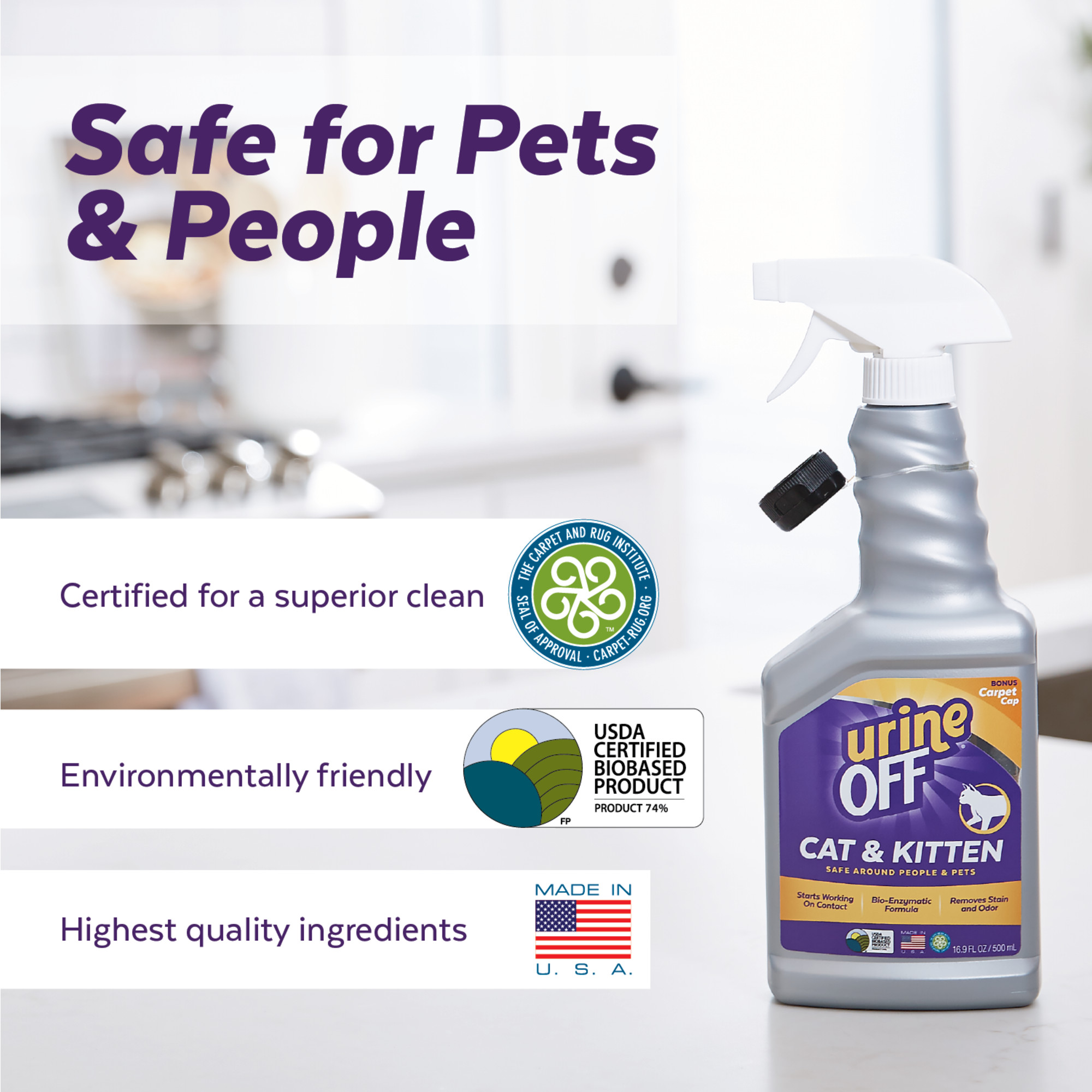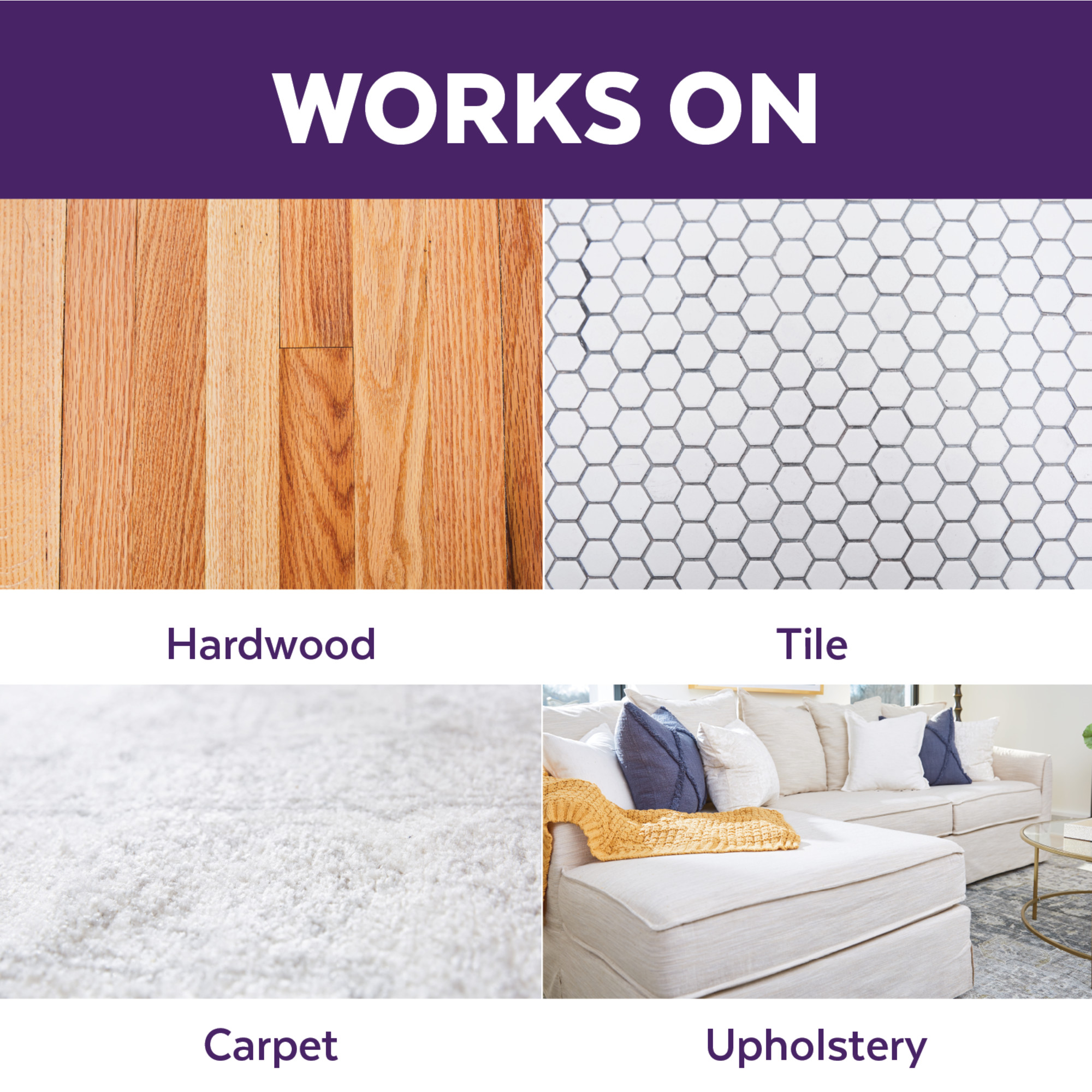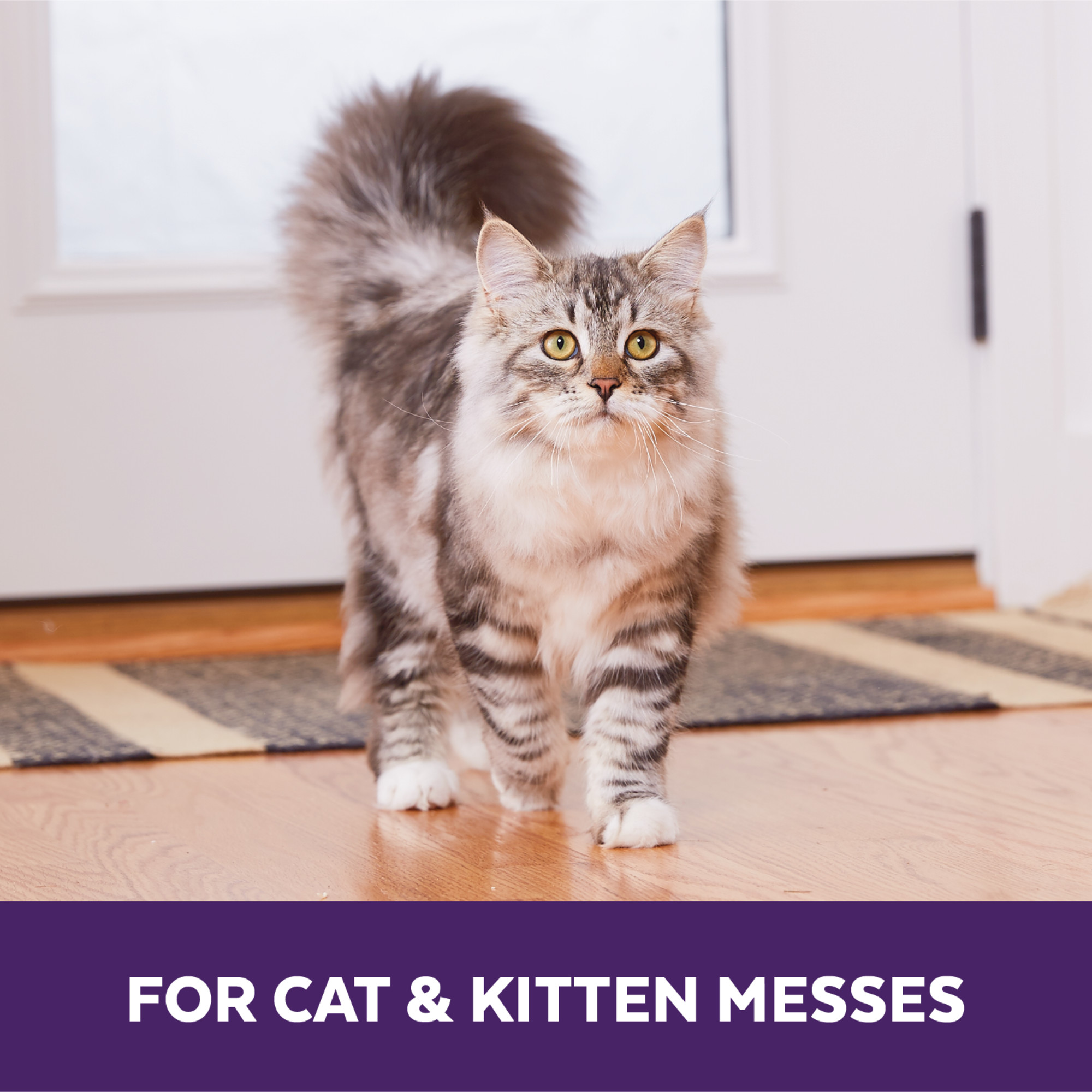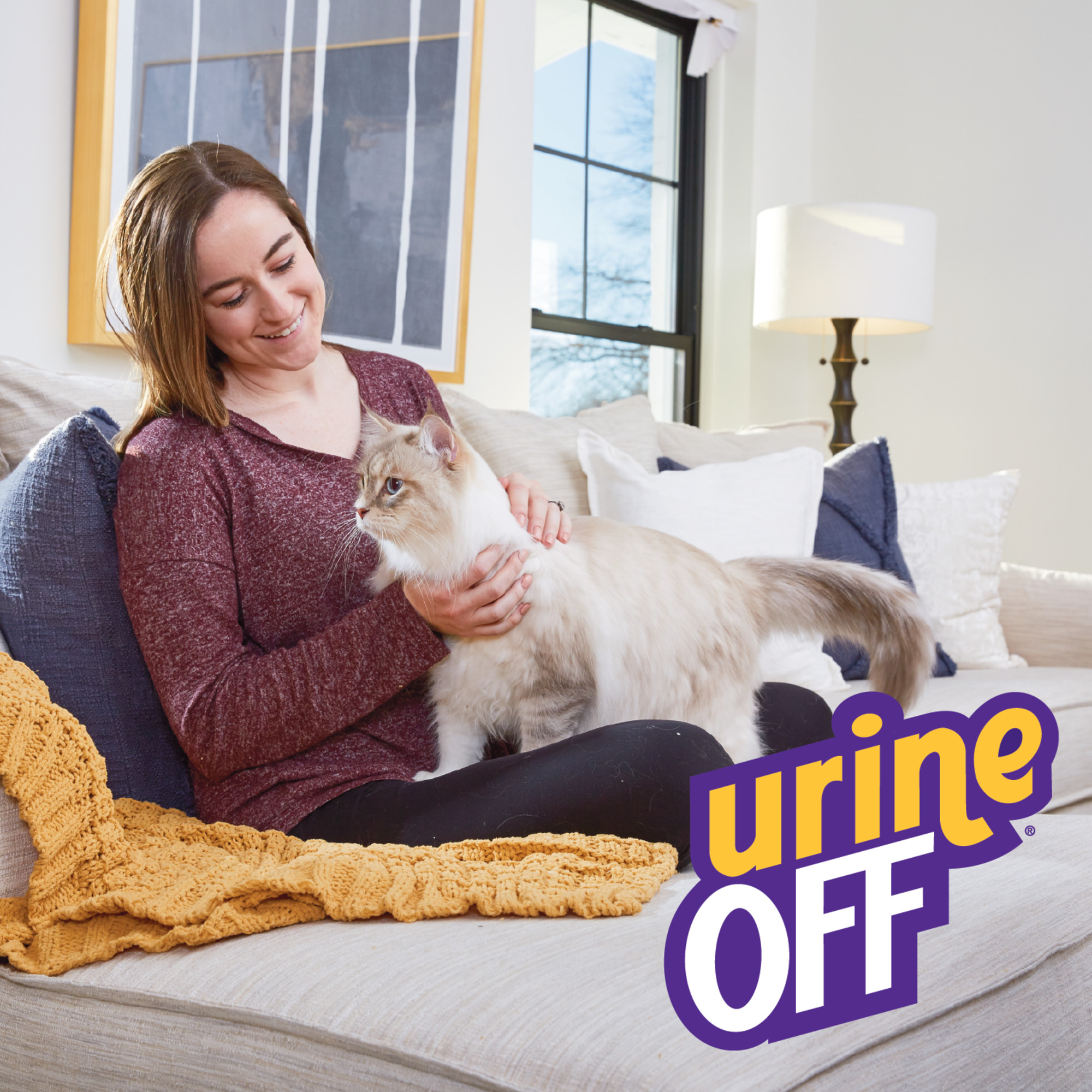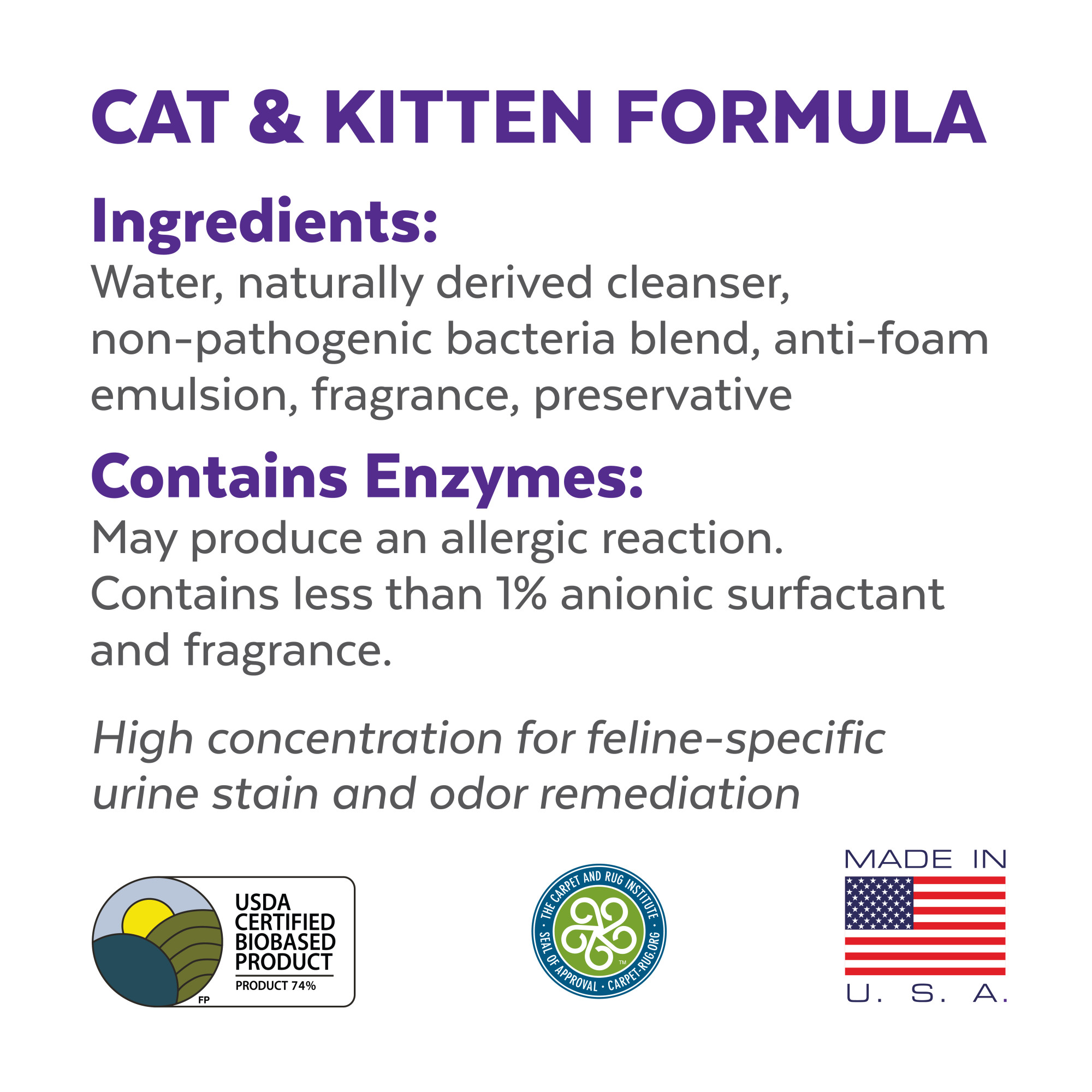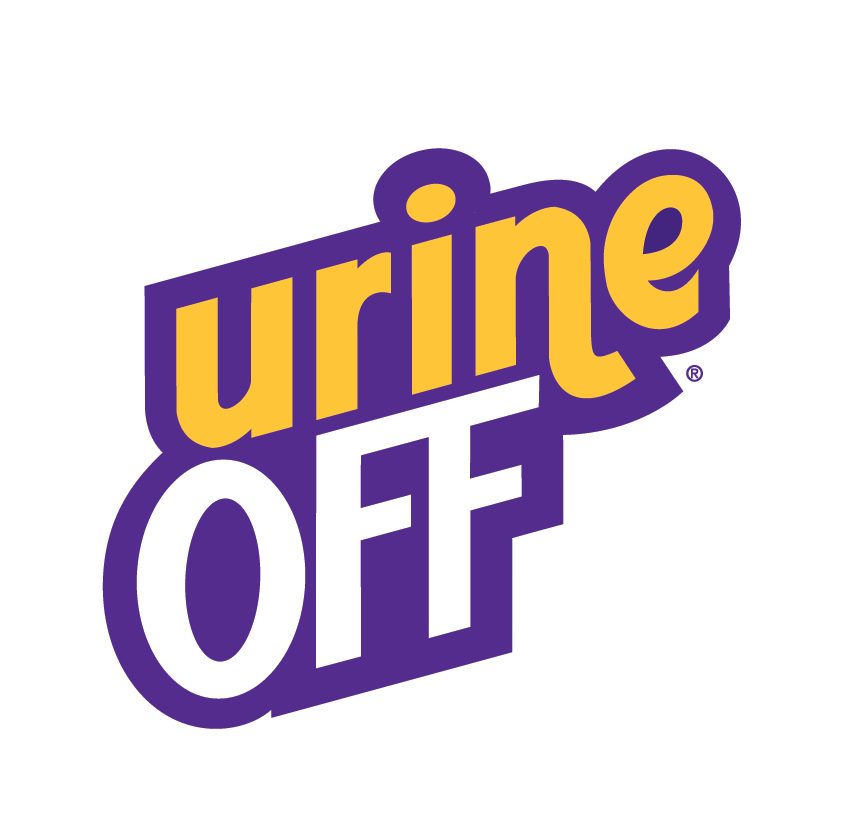 Cat & Kitten Formula with Hard Surface Sprayer & Carpet Applicator Cap
Urine Off Cat & Kitten Formula is a veterinarian-recommended product for feline urine odor and stain removal. Urine Off Cat & Kitten Formula uses bio-enzymatic technology and a high bacteria concentration to specifically target cat and kitten urine, permanently removing stains and odors from virtually any surface. The combination of micro-organisms and their enzymes in our non-pathogenic bacteria work together to breakdown the uric acid that produces urine's pungent aroma and the urea that sticks to the surface, effectively removing all components of the urine, when used as directed. Urine Off is a USDA Certified Biobased Product and holds the Carpet and Rug Institute's Seal of Approval. Urine Off is safe to use around pets and people.
ELIMINATES STAINS & ODORS – Bio-enzymatic technology directly targets feline urine to remove stains and odors.
NON-TOXIC FORMULA – Urine Off is safe to use around pets and people, when used as directed.
FRESH SCENT – Leaves surfaces smelling fresh and clean.
USDA CERTIFIED BIOBASED PRODUCT – Certified by the USDA as a 74% biobased product.
CARPET AND RUG INSTITUTE SEAL OF APPROVAL – Ensures product is safe for use on rugs and carpets.
Urine Off uses bio-enymatic technology to permanently eliminate urine stains and odors from virtually any surface.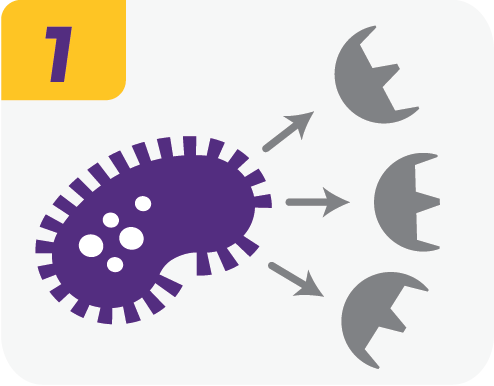 Bacteria activate and produce enzymes.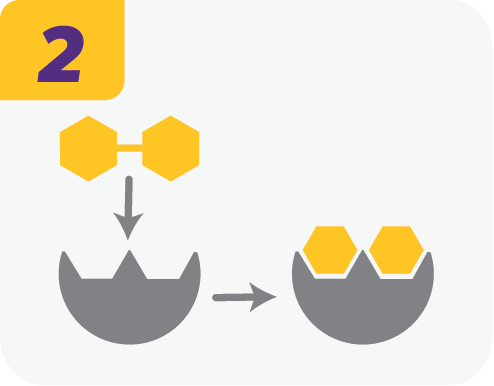 Enzymes "lock" with uric acid molecules.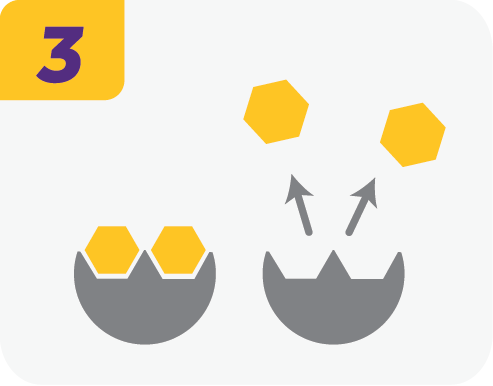 Enzymes break down the bonds of the uric acid crystals.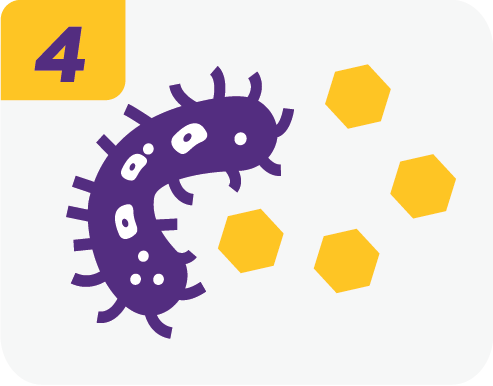 Bacteria eat components to remove issue entirely.
SHAKE WELL BEFORE EACH USE. DO NOT DILUTE. For best results, use a Urine Off® Urine Finder™ Light to locate odor-causing deposits. Do not mix with other cleaners. Store in a cool location. Always check an inconspicuous area for colorfastness. Absorb fresh urine with an absorbent pad or paper towel. Saturate the soiled areas past the edge of the stain with the applicator best suited for the surface. For hard surfaces and upholstery, use the sprayer nozzle. For carpets and rugs, use the carpet applicator to spot clean. For new stains, allow Urine Off to air-dry for best results. For older stains, apply Urine Off, cover area with plastic and allow it to sit overnight. Old stains may require multiple treatments. Remove residue with water.