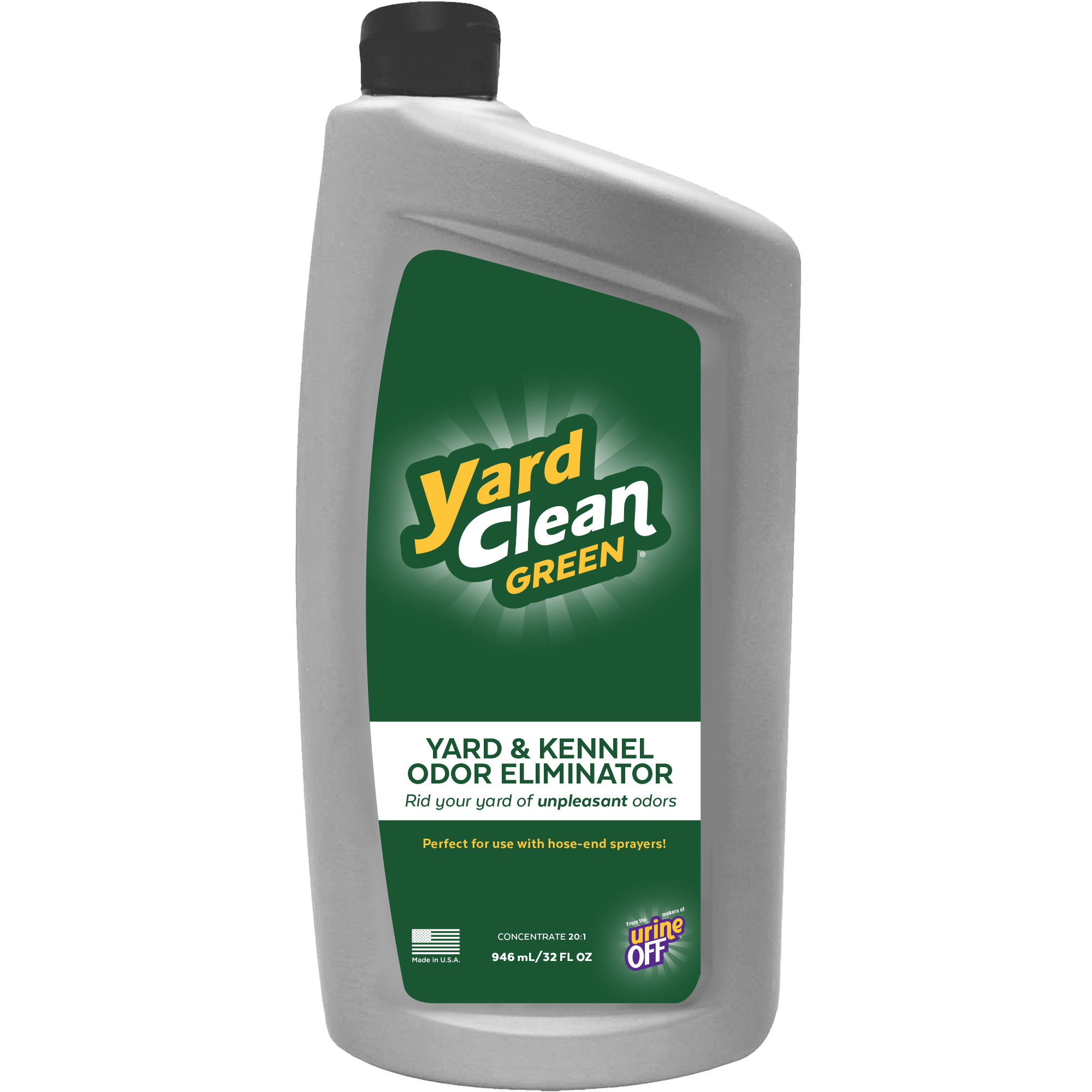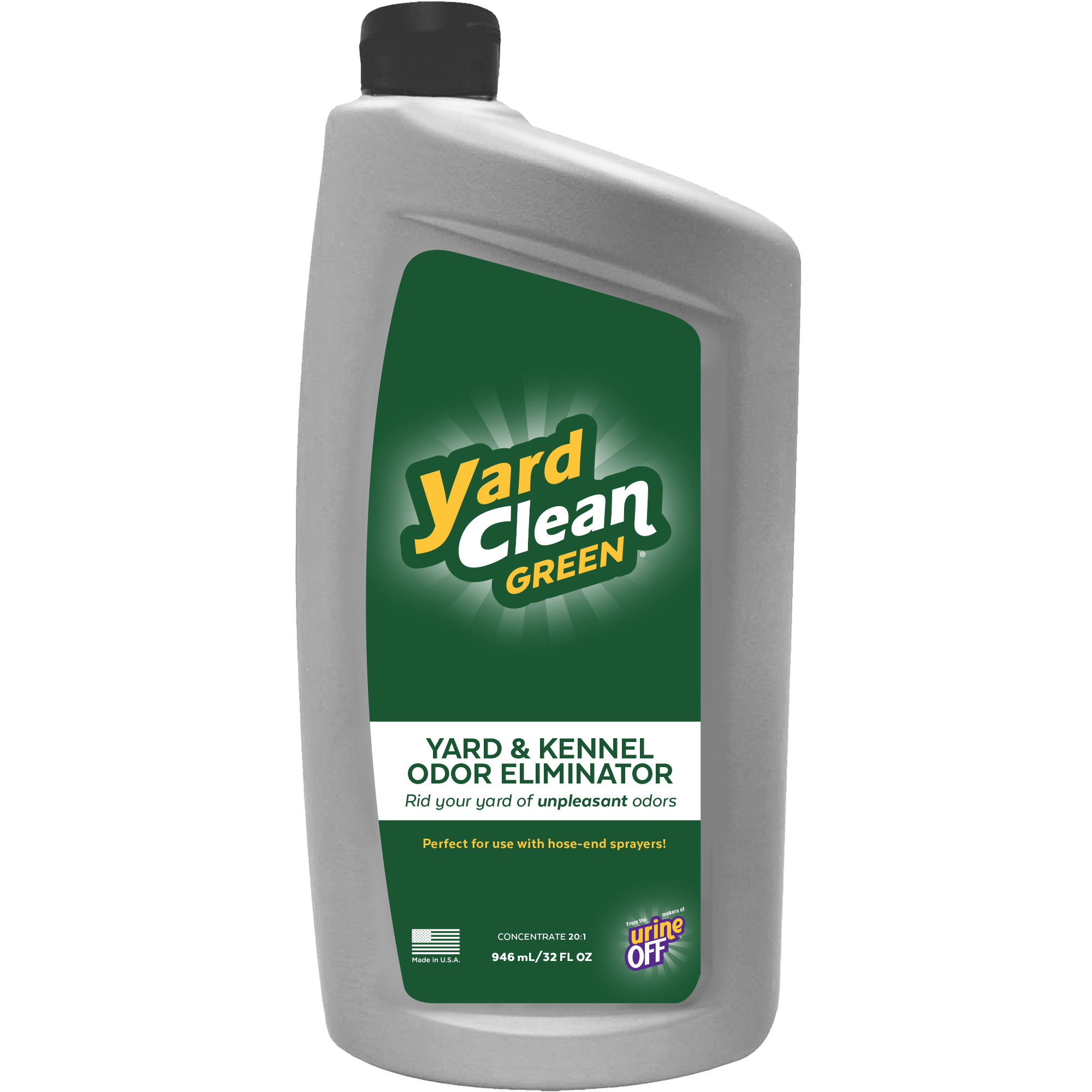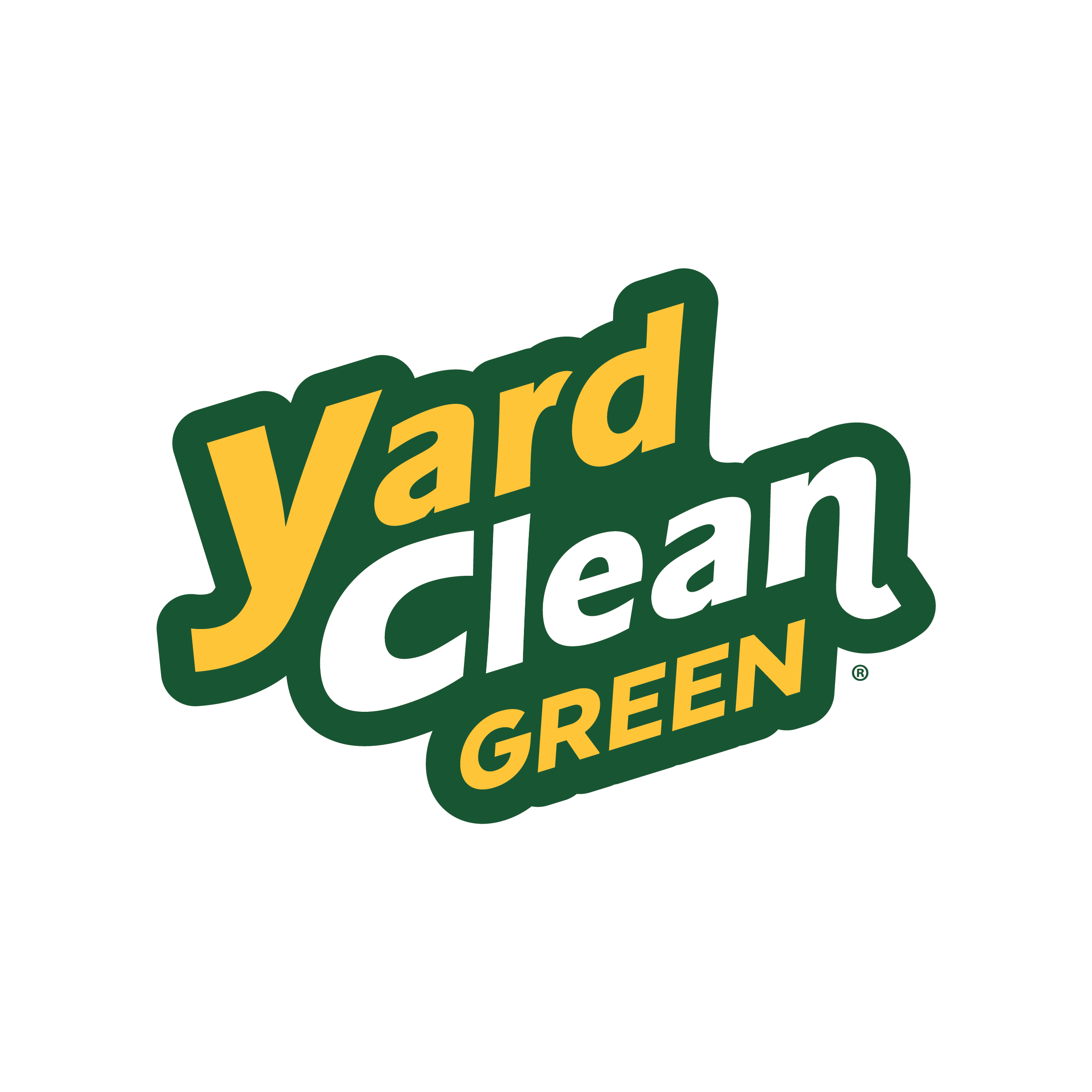 Yard Clean Green
Yard Clean Green is a revolutionary, environmentally-sensitive treatment that effectively eliminates yard odors caused by pets, garbage, and other contaminants, and will treat even the foulest odors. Non-toxic and safe when used as directed for use around people and pets. Yard Clean Green's formula and odor counteractants are environmentally safe and work to combat virtually all foul organic odors. With its excellent solubility in water, you can mix it safely with other chemicals such as detergents and yard chemicals to turn them into multi-purpose odor counteractants. Use Yard Clean Green often on porous and non-porous surfaces to control recurring foul odors.
Available Sizes: 32 OZ, 1 GAL
ELIMINATES ODORS: Eliminates unpleasant pet urine and stool odors from lawn and yard
EASY-TO-USE: With most pump-style garden sprayers
SAFE: Safe when used as directed on grass, concrete, artificial grass, kennels and more
EARTH FRIENDLY & ENVIRONMENTALLY SAFE – Bleach & chlorine free.
MADE IN THE USA – We proudly manufacture and ship our products with only the highest quality ingredients.
SHAKE WELL BEFORE EACH USE. For best results, use with any 20:1 proportioning sprayer, or mix 1 (one) part Yard Clean Green to 20 (twenty) parts water manually for a pump style garden sprayer. For very strong and difficult odors, you may increase the amount of Yard Clean Green in the mix ratio.